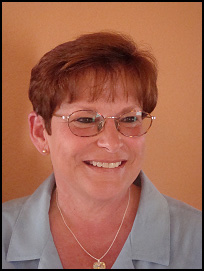 Jan Britland is an artist and children's book author living in Punta Gorda, Florida. Jan and her husband Bill, live with two bulldogs Duncan and Madison, a parrot Lola and two red-eared turtles Sparky and Chip, all of whom are portrayed in her stories.
The Adventures of Rodger Dodger Dog started with a dog that was tied to a tree in Jan's New Jersey neighborhood. The dog would climb up into the tree if it was raining or if it was hot to keep cool. As she would drive her children to school, Jan would make up stories about "Rodger Dodger" and the adventures he would have up in the tree.
Jan's children, who now have children of their own, wanted to have the stories written down to read to their children. Jan agreed to write the stories after reading a book to her grandson Dalton who upon completion of the book asked "Gammy, what does it mean??" The book had no beginning, middle or end. The book essentially was disjointed words with no story or rhyme.
The Adventures of Rodger Dodger Dog are written in rhyme with a beginning, middle and end. They are written to entertain you and your children.
The first of the adventures is, Talented Dog, and from there the adventures grew to twenty one. Covering some of life's more notable experiences like going to the doctor, the dentist, Rodgers birthday party, and Camp Tee Hee, just to name a few. They are all engaging and humorous.
The first book contains three adventures: The Talented Dog, The Clever Dog and The Strongest Dog.
The Illustrations by Mike Swaim are absolutely amazing, bringing Rodger Dodger and his pals alive with all of the action you would expect from a children's adventure picture book.
The Adventures of Rodger Dodger Dog are sure to become a favorite of all who read it.